GeaLove – Sponges and Lubricant for menstrual cycle
GeaLove – Sponges and Lubricant for menstrual cycle
Practical kit, ideal for those who want to make love during the cycle.
The kit contains: 4 Menstrual pads/sponges
50 ml of GeaGel intimate lubricant
1000 in stock
-23%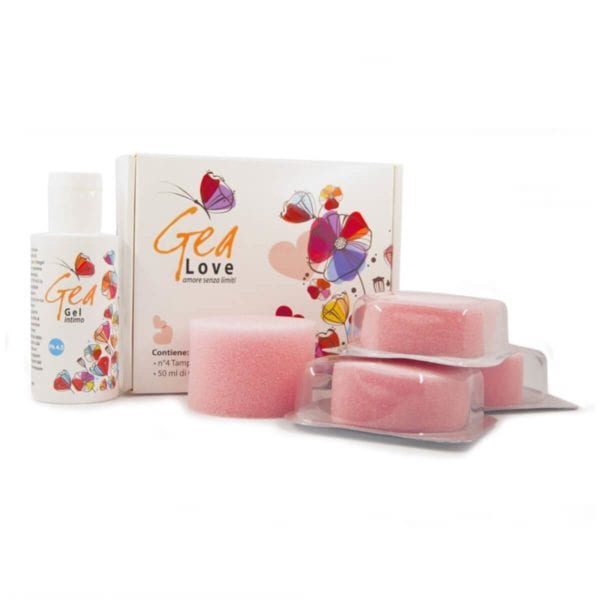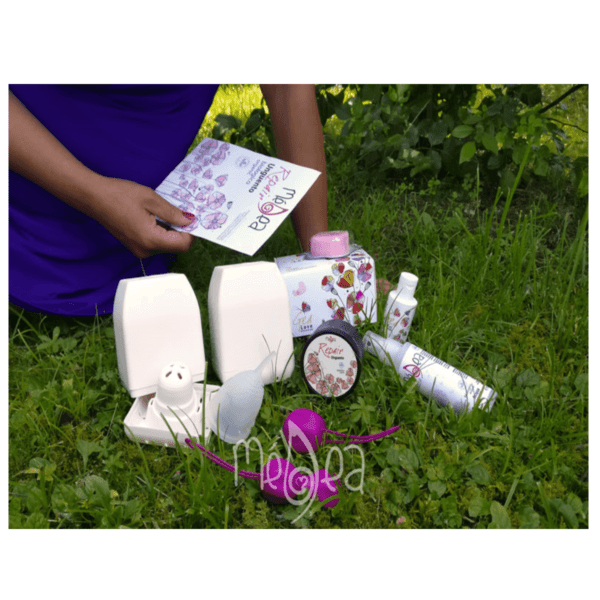 GeaLove – Sponges and Lubricant for menstrual cycle
Description
GeaLove – Sponges and Lubricant for menstrual cycle
GeaLove is a kit consisting of four sponge swabs for the menstrual cycle and a bottle of GeaGel, a natural lubricant.
Menstrual sponges are valid substitutes for classic disposable pads or tampons. Practical, soft, they adapt perfectly to the body, absorbing the menstrual flow directly inside the female body.
Menstrual sponges are very practical for all those women who desire to have intimate relationships even during the days of the menstrual cycle.
The lubricant contained in the kit is completely natural and with Ph 4.5, perfect for every woman's vaginal mucosa.
The kit includes 50ml of GeaGel natural water lubricant and 4 menstrual swabs. The latter (chosen for their extreme softness) are internal tampons, created according to the most recent notions in gynecological matter for the hygiene of intimate relationships during menstruation.
GeaGel is produced in Italy with pure water from the Dolomites, with completely natural ingredients and with great attention to pH, to offer a product suitable for all women, effective and delicate.
It avoids abrasions and redness due to the rubbing of clothing or excessive sweating caused by heat.
The tampon is designed to absorb the flow directly from the cervix, thus allowing sexual intercourse even during the menstrual period.
The material of the menstrual sponges is spongy and sterile and without chemical additives to avoid internal irritation. The soft spongy material ensures hygiene and comfort. It adapts perfectly to the female anatomy and has a high absorption capacity, allowing penetration and any other game, without its presence being perceived.
The kit contains:
4 Menstrual Swabs/Sponges
50 ml of GeaGel intimate lubricant
Neither the sponges nor GeaGel are medical devices and do not protect against sexually transmitted diseases or unwanted pregnancies.
Additional information
| | |
| --- | --- |
| Weight | 1 kg |
| Dimensions | 20 × 20 × 20 cm |
Only logged in customers who have purchased this product may leave a review.
You may also like…
-12%

£

93.60 Vat

It offers powerful and extremely fast orgasms, thanks to the vibrating tip. 60 seconds, however, is enough to be transported…